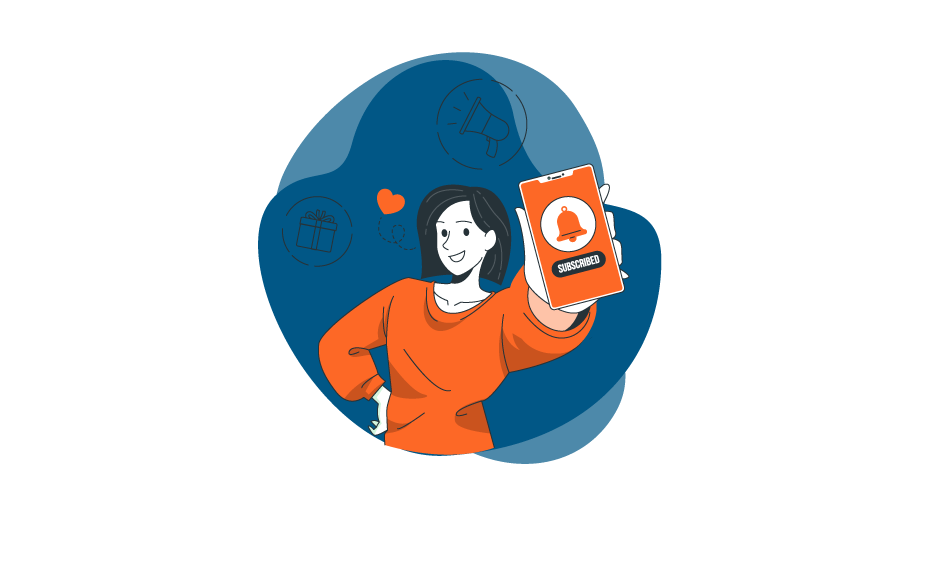 8 Insider-Tipps for the Perfect Social Media Presence
Social media marketing offers you a great opportunity to reach your target audience. A good social media presence can help raise awareness of a brand or business and interact with potential customers. But how do you implement a successful social media presence if you're already sharing high-quality content on a regular basis? In this blog post, our specialists from the Online Marketing Agency in Munich will give you some insider tips to help you develop your social media strategy.
1. Use stories for behind-the-scenes insights
Stories are a good opportunity for companies in social media marketing to take their followers behind the scenes and give them an insight into their day-to-day work. You can also show how products are created or how your team works. Such insights are personal and authentic and have a positive impact on your brand image.
2. Rely on user-generated content
User-Generated Content (UGC) refers to content created by customers and followers themselves. Businesses can use UGC to strengthen their brand and encourage community interaction. Let your creativity run wild. UGC includes, for example, customer ratings and reviews, shared videos and images with product experiences, customer interviews, contests or sweepstakes, and more.
3. Use live streams for events and announcements
Keep your followers up to date with events and news with live streams. Use live streams for product launches, events, or announcements at your company. They can also answer specific questions from followers and connect directly with their community.
4. Work with an online marketing agency
An Online Marketing Agency will help you develop and implement a long-term social media strategy. Make sure your strategy is aligned with the needs of your target audience. A professional agency has the necessary know-how and resources to take your social media activities to the next level and will also help you with the practical implementation if you wish.
5. Cooperate with influencers
Influencer marketing is considered an effective method in social media marketing. By working with influencers, companies can achieve a wider reach and engage with a new target audience. However, it is important to choose the right influencers who fit the brand and can build an authentic connection with your community.
6. Work with social listening
Social listening refers to monitoring social media platforms to gather feedback and comments from customers. It's about monitoring public discussions online and responding to customers' needs and opinions. In your business, you can use social listening to gain valuable insights and adjust your marketing strategies based on them. So it's all about listening carefully and observing. Companies can do social listening both manually, by monitoring specific hashtags or search terms, and automatically, by using special tools.
7. analyze your results
Measure the success of your social media strategy by regularly analyzing the results. Track your reach, interactions, and conversion rates. This will give you deep insights into which content has been most successful and what adjustments you may need to make in the future to better achieve your goals
8. Stay up to date
Social media marketing and the associated platforms are subject to constant change. Here it is crucial that you stay up to date. Follow current trends and developments and adjust your strategy accordingly. Also, be sure to visit Online Marketing Training courses or seminars to expand your skills in the field of social media marketing and to take up innovations at an early stage.
Conclusion: The right strategy for your social media marketing
As a component of online marketing, social media marketing makes an important contribution to increasing brand awareness and perception among the target group. However, a successful social media strategy requires time, patience and a clear definition of goals. By choosing the right platforms, publishing regular, quality content, and engaging with your community, you can build a strong presence. With the help of our insider tips like stories, UGC, live streaming or working with a Online Marketing Agency unleash the full social media potential.