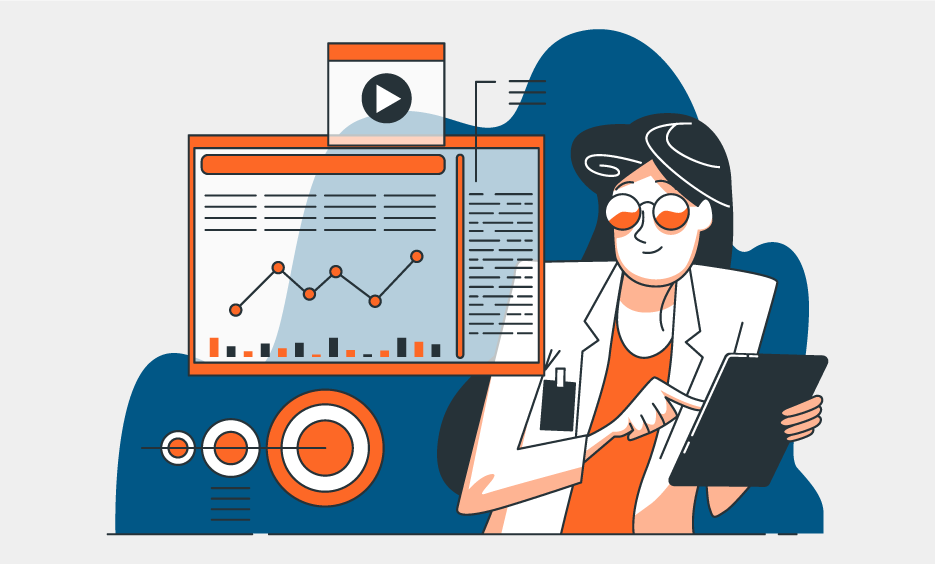 Ads in YouTube Shorts
The world's largest online video platform has announced that new ad formats between videos on YouTube Shorts will be ready for YouTube marketing in 2023. To compensate advertisers for the ad revenue they generate, YouTube is adapting its partner program, making it easier to monetize on short-form channels. What challenges and potentials does the new ad format bring and how can these YouTube Ads be aligned with other revenue streams on YouTube? Our Online Marketing Munich team has done the research for you.
What are YouTube Shorts?
The developments in Google's search behavior are constantly changing, and with them the requirements for effective online marketing. Google reacts to this and makes it possible to create short videos with YouTube Shorts, edit them and share them with the community.
All you need is a smartphone and the Shorts camera in the YouTube app. Using the various shorts creation tools, you can create clips with a maximum length of 60 seconds in no time.
In a nutshell, this means YouTube shorts are like YouTube videos, only shorter. According to YouTube, shorts now average over 30 billion views per day. This is an important signal that the popularity of short videos and the increased focus on them is hitting a nerve.
How do ads in shorts work?
Until now, monetization for YouTube marketing in shorts was only possible through the YouTube Shorts Fund. This is a $100 million fund that will be distributed over the period 2021-2022 and will give shorts creators the option to request payment from the fund for their shorts.
This will allow creators of YouTube shorts to earn between $100 and $10,000 depending on viewership and engagement for their shorts. The Shorts Fund was seen as the first step toward monetization for shorts.
With growing viewership, YouTube shorts are making up an increasing share of YouTube usage. YouTube is responding to this trend by placing a new ad format in shorts to generate new monetization options for advertisers.
Also new: Until now, YouTubers needed 1,000 subscribers and 4,000 hours of YouTube playback time in a single year to qualify for YouTube's longstanding monetization service.
The 1,000-subscriber requirement still applies, but YouTube wants to ensure that YouTubers can run ads even if their videos are only a few seconds long. YouTube is waiving the playback time requirement for YouTubers who achieve at least 10 million views of short films over a 90-day period.
What is the potential for advertising in YouTube shorts?
YouTube's traditional affiliate program offers advertisers 55% of the ad revenue they generate, while the other 45% goes to the platform. With the YouTube Ads cost for shorts, the split is reversed.
However, YouTube Ads costs are still profitable for advertisers, because shorts can be created without much effort, offer the potential of an additional advertising channel, and at the same time serve as an interesting lure for the main YouTube feed of companies.
Outlook: Online Marketing on YouTube 2023
Neal Mohan, YouTube's Chief Product Officer summed up the evolution at the Made On YouTube live streaming event, "YouTube's industry-leading partner program changed the game for long-form video. Now we're changing the game again, this time by opening it up to short-form creators and introducing revenue share for shorts."
This is the first time YouTube has allowed revenue sharing for short-form videos to be offered at scale on a platform, opening up another opportunity for video content monetization.
In this context, the question of how you can profitably use YouTube Ads for shorts in your company and what options exist for this is certainly interesting for you?
Our full service agency supports you from the development of a suitable strategy to the practical implementation of the new ad formats in shorts. Arrange a personal meeting with our Online Marketing Munich specialists. We look forward to getting to know you. Strategie bis zur praktischen Umsetzung der neuen Anzeigeformate in Shorts. Vereinbaren Sie ein persönliches Gespräch mit unseren Online Marketing München Spezialisten. Wir freuen uns darauf, Sie kennenzulernen.