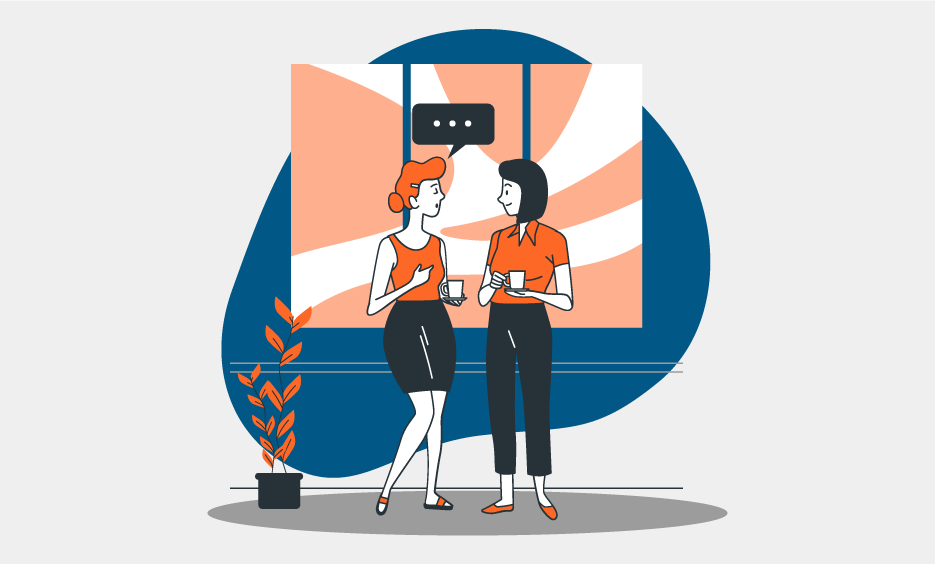 The 3 Golden Content Marketing Trends 2022
Good content marketing is a key element in successful online marketing strategies. In 2022, it continues to be a crucial component for guiding the target audience throughout the entire customer journey while simultaneously increasing brand awareness. Our full-service agency team has outlined this year's developments in content marketing for you in this article.
As in every year, clear trends in content marketing for 2022 are already emerging, some of which you may already be familiar with and should continue to embrace.
1. Deepen Your Social Media Marketing
Social Media Marketing is already an integral part of your company's online marketing efforts? That's great! However, this approach involves focusing on your social media channels and showcasing clear and well-presented expertise that sets you apart from competitors who may not offer the same level of expertise.
Look for content that builds lasting trust with your target audience and ensures that they follow your brand with conviction. Additionally, consider repurposing content to offer insights in various formats, meeting each individual at their specific level of knowledge and stage in the customer journey.
This can include infographics and text as well as videos or podcasts, for example. Keep in mind that your audience doesn't want to see "high-gloss advertising videos" but is instead engaged by content that is particularly authentic, helps solve real problems, or simply enhances their lives.
2. Evolve Your Content Strategy Continuously
A good concept is considered crucial in online marketing, but even the best strategy is of little use if it stagnates and is not further developed.
To deepen your social media marketing activities, as described in point 1, you should work with a constantly evolving content strategy.
Rely on predictive technologies that essentially anticipate consumer trends in real-time and help you develop strategies that can keep up with them.
You can be supported in this by services like Google Trends. Here, you can not only search for topics of global interest but also get an overview of current search terms, filtered by countries and their subregions. Furthermore, you even have the option to view related topics and similar search queries that are currently in high demand. This provides a valuable knowledge base to continuously adjust and develop your content strategy.
3. Foster Community Engagement
Embrace a genuinely heartfelt commitment to the community. Surveys indicate that, especially during the pandemic and times of uncertainty like global conflicts, consumers' sense of community has increased. Companies can tap into this need by providing groups and building meaningful relationships with their customers, for example, in online communities.
Community building can help your brand stand out clearly from the competition, provide helpful tips, and also encourage consumer interaction with each other.
Occupy a niche that may not exist in the market yet and offer your target audience the option to contact your company at any time. When customers know that you have a sincere interest, it generates a high level of customer loyalty.
CONCLUSION: Show customer proximity and strengthen the sense of community!
Online marketing also relies on individual, personalized experiences as an integral part of the content marketing strategy in 2022.
You should especially focus on genuine human connections that strengthen the community and help your consumers develop a social consciousness together.
You've been given all the basics to get started; are you looking for some practical support to complement this?
Our agency is your go-to partner for audience-specific online marketing. We look forward to having a personal conversation with you!