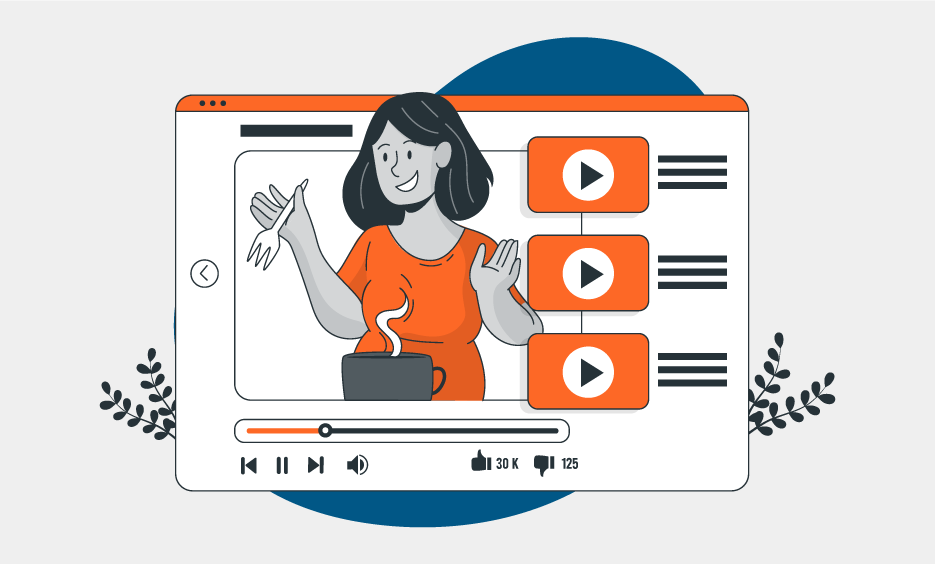 Clearly explained: How to effectively use animated explainer videos in...
In our digital world, online marketing plays a crucial role in promoting businesses and products. An effective way to convey complex information in a clear and understandable manner is through animated explainer videos. Our full-service agency team at Media Beats assists companies in conceptualizing and creating explainer videos. In this blog post, we will address fundamental questions about the process of creating explainer videos and explain how our agency can help.
What are animated explainer videos?
Animated explainer videos are short animated videos that explain a concept, product, or service in a simple and entertaining manner. They are increasingly used as a marketing tool to make complex information more understandable in short video sequences and actively engage the viewer. They are particularly effective because they present the content visually and audibly, capturing the attention that companies desire for their products, services, or offerings.
How can I create an explainer video?
There are several options for creating an animated explainer video. One option is to create the videos yourself using software that supports the creation of animated videos. However, the effort and expertise required should not be underestimated. To do this, assemble a team within your company that has basic knowledge of the subject and can carry out the implementation within a reasonable time frame without requiring multiple person-days of effort and incurring high costs.
Another option is to hire a full-service agency like Media Beats to handle the implementation for you. They specialize in creating animated explainer videos among other services. They have the necessary manpower, expertise, and experience to create high-quality and professional videos that meet the requirements of their clients and showcase their content in the best possible way.
Getting explainer videos created - what are the benefits?
Creating explainer videos requires expertise and experience. If you want to have an explainer video created, there are several benefits you can enjoy:
Professional Quality: An experienced agency like Media Beats can guarantee a professional quality that is difficult to achieve on your own.
Time Saving: Creating an animated explainer video requires time and effort. By hiring an agency, you can outsource this work and focus on your core business.
Specialized Knowledge: An experienced service provider possesses specialized knowledge in creating explainer videos and can deliver a better result based on that expertise.
Creative Input: An agency provides an objective and external perspective on your company, allowing them to create videos that are engaging and captivating.
Why Choose Explainer Videos from Media Beats?
At Media Beats, we are a full-service agency that specializes in the professional creation of animated explainer videos. We work with a team of experienced and talented animators and designers to deliver high-quality and professional videos. In addition, we offer a wide range of marketing activities to help advertisers enhance their online presence and establish their brand effectively.
Our conclusion: Explainer videos as a valuable tool in online marketing.
Animated explainer videos provide companies with an optimal opportunity to present information in an engaging, visual, and auditory manner. Today, they are considered an established tool in online marketing and help you increase audience engagement.
Looking to create an explainer video? Then choose to collaborate with Media Beats to achieve high-quality and professional solutions.
Our full-service agency offers you a comprehensive range of advertising services to take your business to the next level! We are your reliable partner for consulting, concept development, and implementation in the areas of online marketing, web design and development, as well as corporate design. Each project is tailored to your needs and preferences to achieve the best possible results. Speak to us about the implementation of animated explainer videos. Contact us today!