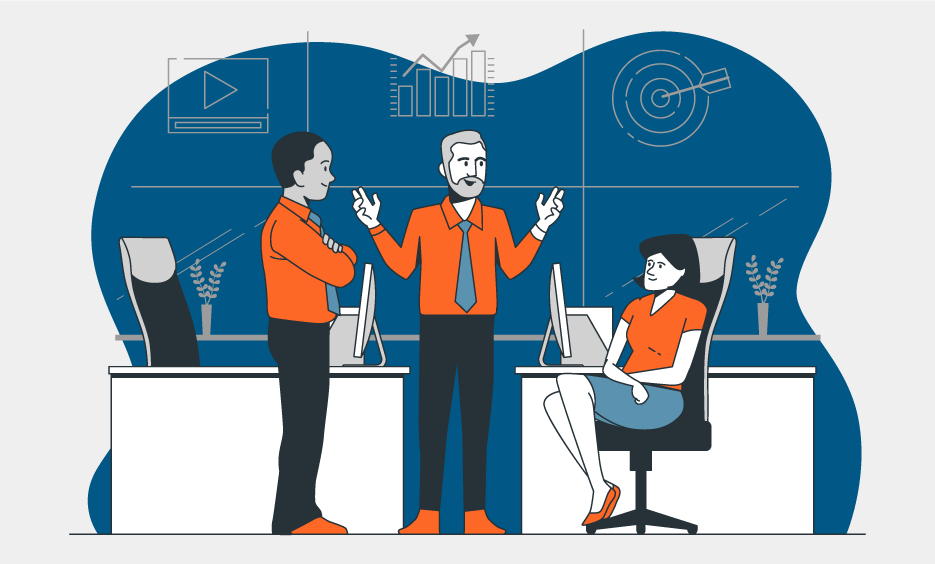 What does a full service agency do in online marketing?
Companies face greater challenges when they have to realize all marketing and advertising needs offline, online via their own website or via various digital platforms. With a full service agency and a team of experts from different disciplines, you implement comprehensive strategies and efficient solutions in practice. Today, we describe what is meant by a full service agency, what tasks it takes on and what the benefits of collaboration are for companies.
What is a full service agency?
The term describes a special service provider that maps a comprehensive range of services and the appropriate value chain in digital marketing. Starting with consulting, through planning and operational implementation to success controlling, companies receive all services from a single source - the full service.
What tasks do they take on?
A full service agency covers a range of tasks that deal with consulting, conception and implementation in the areas of online marketing, web design and development, and corporate design.
Possible areas of responsibility may include, among others, in online marketing individual strategies around SEA, SEO, email marketing and performance marketing, in social media Social media refers to online platforms and services that allow users to create content, t... marketing, personal communication via channels such as Facebook, LinkedIn, XING, YouTube and Instagram, in web development, flexible programming, or in mobile app development, mobile applications that offer a total package of functionality, design, usability and security count.
Advantages of working with a full service agency?
Many companies are aware of the importance of marketing, but in practice it is difficult for them to give it the attention and workload it deserves.
This is where a full service agency comes into play, either supporting the company's internal marketing department or independently implementing strategic campaigns and operational measures.
Working with a full-service agency saves costs and frees up resources for other activities within the company. An agency coordinates all measures in the marketing mix individually and offers seamless monitoring of the effectiveness of all activities on the basis of modern software solutions. In this way, you can keep an eye on the performance of all online marketing measures via performance marketing.
The services of our Full Service Agency Munich
In the area of online marketing, our team in Munich offers you analysis and strategy, checks the status quo in this context and develops online marketing strategies suitable for your company.
In the area of search engine advertising (SEA) we realize important advertising goals and help you to address your target group exactly where they are. With the support of search engine optimization (SEO), we ensure that you are found well in the organic search results on Google and other search services.
Via e-mail marketing, we address your customers personally and provide them with tailored offers and information that clearly stand out from the competition. With the help of social media marketing (SMM), we maintain your customer relationships with you in social media.
Performance marketing helps us to coordinate communication tools in such a way that transparent results are achieved.
We at Media Beats are also your contact if you want to have a professional website created. In addition, we create interface design (UI / UX design) for first-class user interfaces that leave a positive user experience with the target audience.
In the app design and development segment, we create individual apps for you, adapted to the appropriate platform.
On request, we develop web concept and strategic planning with you and realize applications in the appropriate web development.
We are also there for you in the area of corporate design and implement print, logo design, brand and moving image for you.
Everything under one roof
A full service agency offers everything your company needs for online marketing and advertising under one roof.
Crucial to implementation are well-planned campaigns that are specifically tailored to the respective target group and deliver creative content and offers with real added value.
Let us advise you and realize solid customer relationships and sustainable sales increases in the long term. We look forward to your inquiry.