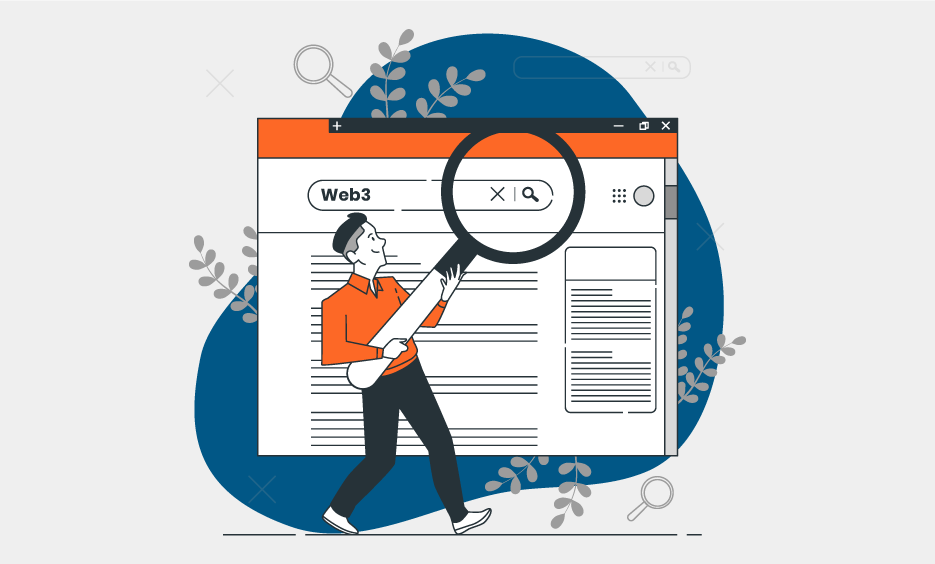 Marketing in Web3 - An overview
In terms of marketing trends and online marketing, Web3 opens up fantastic opportunities for brands and advertisers willing to embrace new technologies and online marketing strategies. In particular, it is about creating a system of trust and security as well as a user experience with added value that meets with broad acceptance. Our online marketing agency in Munich has taken a closer look at Web3 and summarized the most important points for you.
What is Web3?
The term Web3 or Web 3.0 refers to a vision of the future that anticipates the development of the Internet in a few years. This describes the next generation of the World Wide Web, which will be accompanied by a number of new technologies.
These include cryptocurrencies (digital money) and blockchains (forgery-proof, distributed data structures with transaction logging) as well as an overall decentralization of the Internet.
Furthermore, from the approach of "metaverse" (digital space created by the interaction of virtual, augmented and physical reality) and the application of AI (artificial intelligence) speech.
It is assumed that the Web will act independently of large companies, but that users will become more independently active and move further into the foreground.
Unlike in the past, users could then even create their own platforms and use them to conduct transactions. Web 3.0 assumes autonomous and personalized web behavior.
What does Web3 improve compared to Web2?
With the proclaimed fairness and transparency, companies in Web3 should have the opportunity to change the relationship between their brands and their customers in the long term. Customers are no longer seen as consumers, but as a stakeholder community.
To enable the transition to Web3, companies need to experiment and rethink their relationships with consumers, strengthening and creating mutual appreciation. Critical to this is true consumer empowerment in terms of data sharing, ownership, and equity. Web3 unlocks new, previously unimaginable opportunities that companies can leverage to create connections with consumers and communities. Brands will be able to raise a new generation of digital natives and early adopters who seek more exclusive and honest ties. Most brands to date practice a command-and-control approach to marketing. In a Web3 world, brands need to start thinking about a decentralized style guide and direct consumer engagement with the brand.
How is Web3 changing the way advertisers interact with customers?
If the approach can be realized, Web3 will change everything. It's about reinventing customer experiences and relationships and not just generating a community, but evolving or completely rethinking brands in community.
In this context, experts also talk about a next web and the next era of brand engagement, combined with constant value and strengthening of a community.
What does it take to realize a secure Web3?
First, regulators are needed to create the space for innovation and learning alongside clear boundaries and accountability enforcement.
In addition, advertisers should invest responsibly in partners, content and infrastructure, and marketing strategies.
The technologies used to do this must be designed based on ethics, inclusion, and security. But there is also a need for users to collectively generate and build trust online.
Conclusion: Sustainable innovation in marketing!
Marketing innovations that focus on customer experience as well as empowerment will smooth the transition between Web2 and Web3.
Web3 is about how the next chapter of the Web reshapes the relationships between people, businesses and information. This will require reinventing touchpoints and customer journeys, among other things.
Companies face the challenge of using new technologies to capture attention, engage people, and create innovative experiences that foster community and ultimately loyalty.
Want to revolutionize your customer experiences today? We are happy to assist you with our agency for online marketing Munich.