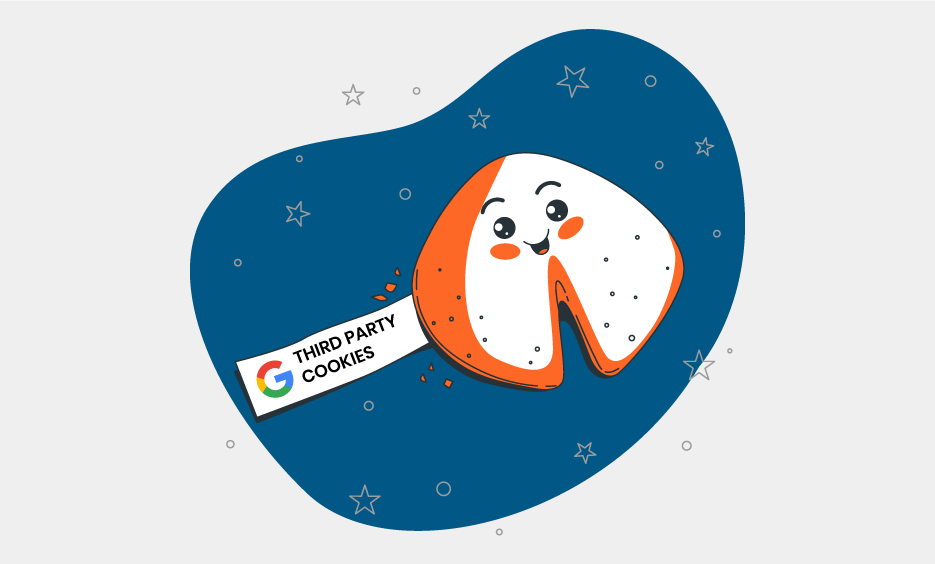 Deadline extension until 2024: Google's third party cookies
There's actually another deadline extension until 2024 for Google's third party cookies: the speculation surrounding Google Cookie Tracking and Privacy Sandbox technology is not abating. Cookies have long been criticized by data privacy advocates, especially so-called third-party cookies, which can be used by advertisers to date as part of online marketing efforts via third-party vendors to track customer user behavior and create user profiles. Again and again we are asked in our agency for online marketing Munich, when a possible end for online marketing strategies around Google Third-Party-Cookies will come. The first thing that is clear is that there has been another postponement. Here are the most important facts about it.
What are third-party cookies and what is their purpose?
Tracking with third-party cookies are cookies (small text files that the Internet browser stores on the computer) that are not generated by the advertiser itself, but by third parties via targeting pixels, advertisements or similar. This allows relevant information to be collected in online marketing, for example on age, origin, gender and data on user behavior, in order to use this for personal online marketing measures.
A third-party cookie therefore records the course of pages on a website. Often, however, the cookie used only acquires the most valuable data when it is recognized on another website. This makes it possible to target personal advertising based on the user's consumption behavior and user profile.
This form of advertising is still popular with companies, but is also under fire time and again due to data protection issues.
What are Google's plans for cookie tracking?
Originally, Google had already been planning to gradually reduce cookies for quite some time in order not to scare away the target group of advertisers. For this reason, there was talk of an end to third-party cookies in 2022. We had already reported on this in this blog post: Cookie Tracking and E-Privacy - Current Status and Outlook 2022.
In terms of privacy and competition on the Internet, Google had placed all action steps themselves under regulatory oversight by the UK Competition and Markets Authority (CMA) and the Information Commissioner's Office (ICO). These were to approve the further development around the Privacy Sandbox API. However, delays have already occurred in the past due to the self-imposed control mechanisms.
What is the reasoning behind the deadline extension to 2024?
Originally, tracking by third-party cookies in Chrome was supposed to be stopped by the beginning of 2020. Currently, Google explains that the ban on third-party cookies has been postponed again until the end of 2024. This means that the current tracking will not be replaced by Google's Privacy Sandbox for at least 2 years.
The corporation explains that this decision has to do with the Privacy Sandbox technology, which is supposed to replace the technologies used so far with privacy-compliant ones. However, the FLoC system, which had already been developed, was torn apart by data protectionists and was not even used in the European region.
Google also says it needs significantly more time to develop and test subsequent technologies. For this reason, the launch of the Privacy Sandbox API is not expected until the third quarter of 2023 and the complete abolition of third-party cookies in the second half of 2024.
Conclusion: Maintain balance between privacy and options around online marketing strategies!
According to its own publications, Google is currently working intensively on testing a new series of Privacy Sandbox APIs with the aim of protecting the privacy of users and harmonizing it with online marketing measures.
However, it remains to be seen whether this project will succeed in the newly set time frame until the end of 2024.
In addition to the use of cookie tracking previously used, companies should keep an eye on new developments and keep up with the times in your online marketing. We will be happy to support you in this and work out individual strategies with you. Let us advise you on online marketing!